Pressetext: "Ich habe eine riesige Discokugel im Kopf und sie hört nicht auf sich zu drehen", meint Jimmy Somerville. Tatsächlich ziehen sich die Euphorie, die Lebenslust und der Freiheitsdrang von Disco wie rote Fäden durch die Karriere dieser sympathischen schottischen Pop-Legende. Berühmt für seine erfolgreichen Neuinterpretationen von Disco-Klassikern der 70er, hat der charismatische "Smalltown Boy", auch bekannt als Leadsänger von Bronski Beat oder The Communards, jetzt sein sechstes und vielleicht persönlichstes Album aufgenommen.
"Homage" ist sein liebevoller Tribut an Disco in zwölf ebenso authentischen wie neuen Stücken, geschrieben von Jimmy und seinem Produzenten John Winfield. "Ich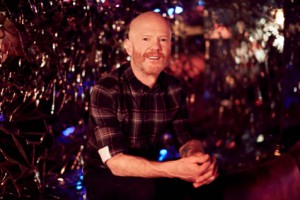 wollte schon immer ein Disco-Album aufnehmen, habe mich bisher nur nicht so richtig getraut. Jetzt haben wir es geschafft und es ist ein wirklich brillantes Album geworden, um ehrlich zu sein", meint Jimmy Somerville lachend. "Alle Einflüsse, all die Musik, die ich seit meinen Teenagerjahren gehört habe, stecken in dieser Produktion. Wenn ich es mir anhöre, fühle ich mich wie damals, als ich fünfzehn war und auf meinem Bett saß, eine neue Platte aus der Hülle zog, sie auf den Plattenspieler legte und dann tanzend durch mein Kinderzimmer sprang und mir vorstellte, mir hätte gerade jemand ein Tamburin zugeworfen. Ich wäre im Himmel: Die Bläser, die Streicher, der Bass, die Gitarren, die Drums, die Background-Vocals und die Melodie … die Realitätsflucht!"
Aufgenommen in London mit einigen der besten britischen Musiker und jeder Menge originaler Instrumente, gemischt in Hamburg und weltweit (Ex-UK) von der Plattenfirma Membran veröffentlicht, ist "Homage" eine echte Herzensangelegenheit – für alle Beteiligten. "Jeder, der an dieser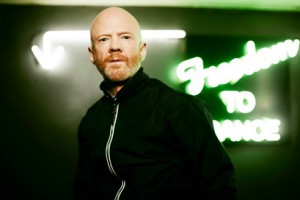 Produktion gearbeitet hat, steht voll dahinter, hat mich unterstützt und vor allem verstanden, worum es mir ging – keine Egos, kein Drama, keine Divas: nur echtes Verständnis und eine enge Verbindung zu dieser Musik." Nachdem 2014 bereits die Songs "Back To Me" und "Travesty" als Singles des Albums als "Vorgeschmack" veröffentlicht wurden, zeichnen sich schon die ersten Erfolge ab. In den USA ist "Travesty" bereits auf dem besten Wege ein Club-Hit zu werden – es gibt schon mehrere "Fan-Videos" des Songs auf youtube und der legendäre "Club 54"-DJ Robbie Leslie hat aus lauter Bewunderung einen "extended mix" des Songs gemacht.
Jimmy Somerville war gleichermaßen politisch wie musikalisch motiviert als er in den frühen 80ern als Leadsänger von Bronski Beat auf den Plan trat – nachzusehen auch im aktuellen Film "Pride". Bronski Beats internationaler Radio-Hit "Smalltown Boy", noch dreißig Jahre nach seiner Veröffentlichung ein viel gehörter Ohrwurm, war nicht nur einer der ersten Pop-Hits, der Homophobie und Ausgrenzung thematisierte, sondern markierte auch das Debüt einer der außergewöhnlichsten Stimme unserer Zeit. Das dazugehörige Album "The Age of Consent" erreichte in vielen Ländern der Welt Platin-Status, schon bevor Jimmy 1985 die Band verließ. Im Jahr darauf gründete Jimmy The Communards, deren Single "Don't Leave Me This Way" ebenfalls ein weltweiter Nummer-1-Hit wurde. Als Solo-Künstler veröffentlichte Jimmy Somerville, immer ein sehr vokaler und offener Fürsprecher der Gay Community, ab 1989 fünf  Alben, das letzte vor sechs Jahren. Berühmt für sein Talent, Disco-Klassiker auf sehr eigene Art und Weise neu zu erfinden – von "You Make Me Feel (Mighty Real)" über "Never Can Say Goodbye" und "Don't Leave Me This Way" bis "I Feel Love" – ist "Homage" ein logischer Schritt in Jimmys Karriere. "Ich kann mein Glück noch immer nicht ganz fassen", gestand Jimmy Somerville im Sommer 2014 bei einem Showcase am Rande des Reeperbahn Festivals in Hamburg. "Ich bin endlich eine Disco Diva – mit 53!"
VÖ: 06.03.2015 | Plattenfirma: Membran | LC-Code: 29284

Merken